Hera Family office
is a multi-family office with its headquarters in Liechtenstein
We offer independent wealth & investment management, wealth structuring as well as classic family office services. We work along side our clients to create comprehensive multi-generational wealth management plans.
We are commited to deliver our services and values, ensuring that the same level of service and support is provided throughout the family, from the youngest to the eldest. We offer our clients our network of international investment advisors providing the full range of financial advisory and management services to their portfolio.
Location advantages of
Liechtenstein
Access to two markets, EU/EEA and Switzerland

Moderate corporate taxation, simple tax system, flat tax

AAA country rating from Standard & Poor's

Liberal economic policy and liberal company law

Stable currency, Swiss franc as its legal currency
Stable social, legal and economic order

High degree of political continuity

Sound fiscal policy regarding public budget

Very good infrastructure of a manageable size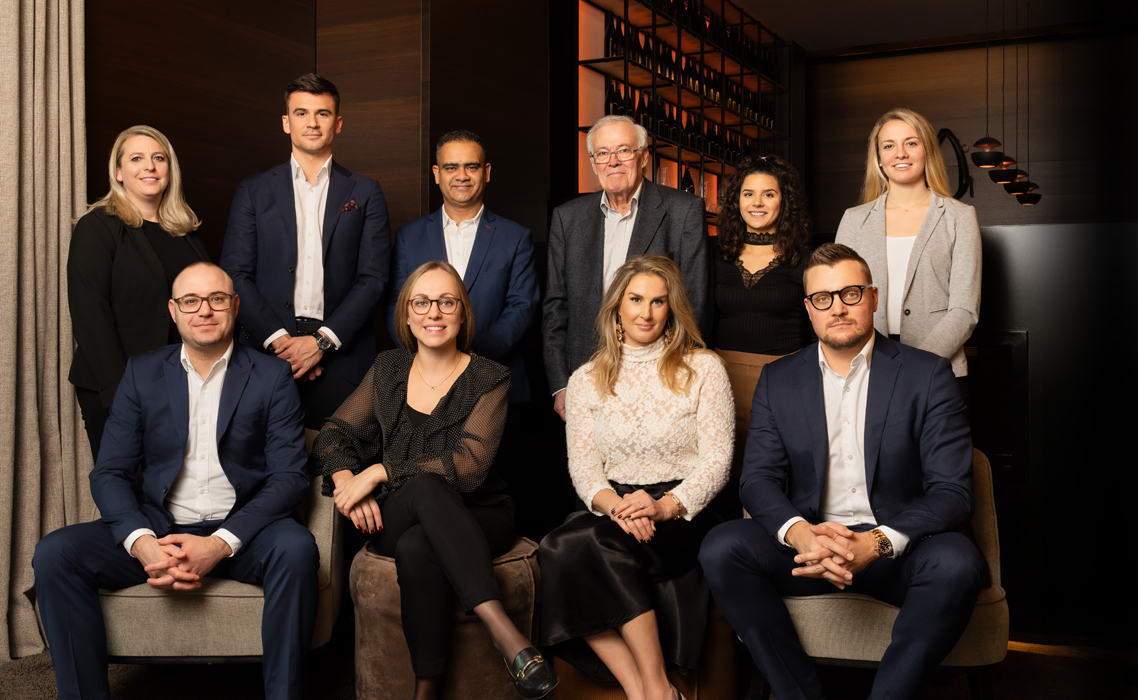 Family is the link to our past
and the bridge to our common future
Corporate Services
We organize establishment of companies in multiple jurisdictions, recruiting industry qualified directors, setting up registered offices and putting in place every aspect of local administration including tailored accounting services for the respective jurisdiction.
Estate Planning & Asset Protection
We provide a balanced mix of tax planning, wealth protection, estate planning and business succession planning. Our customized solutions in the financial planning field allow you to protect your wealth and assets for future generations - our value from our family to yours.
Strategic Asset Allocation & Manager Selection
We implement assets in a portfolio according to your risk tolerance, goals and investment time frame. An international network of asset managers and bank advisers as well as insurance and other experts is at our disposal.
Lifestyle Management
We can add real value to your life by taking care of some essential and time consuming tasks for you. Reasons to subscribe to a concierge service:

1. to save time
2. to outsource time consuming and repetitive tasks.

We take care of every aspect of Your life to give you back the luxury of time.
Global Citizenship & Relocation
Whether you are seeking permanent residency or a second citizenship, our team will be pleased to assist you. We can help you create the opportunities you need to make the world a better place for yourself and your family.
IT Services
We provide support for all your information technology needs, from basic email assistance to the more technical elements such as enhancing your digital and web presence and much more. We prioritise the feasibility of your infrastructure, leaving you the invaluable capacity to focus on your core business.



Start-up Consulting
As a family office, we see it as our task to advise young entrepreneurs even before the foundation of the company and to fully support them with our services over the entire period up to the successful business venture.

In order to successfully follow this path together, we have included additional services such as corporate design or translations for international business activities in our portfolio.
Brand Strategy
A branding strategy is the journey to bring vision to life and beyond, a series of long-term goals that ultimately result in the identification and preference of your brand by consumers.

Often misconceived, a branding strategy is not the sum of your logo, colour palette, or website; though these creative elements are integral to a successful branding strategy. A branding strategy revolves around all the intangible elements that over time drive brand awareness, brand equity, and brand sentiment.
TIM LEMAIRE
Founder & CEO
Tim Lemaire was born in Germany and raised in Liechtenstein where he still lives with his wife and their two children. After graduating from high school Tim started his 3-year apprenticeship at one of the biggest trust companies in Liechtenstein where he gained valuable first experience in the Trust business.

It was clear to him that he had found his passion and he decided to enhance his knowledge in 2011 by enrolling for a 2 year course at the University of Liechtenstein where he graduated with a degree as a qualified Trust Expert. Since then he has worked in a number of renowned trust companies in the Principality of Liechtenstein where he gained his knowledge and experience and after 17 years it was time for him to go independently.

In early 2019 Hera Family office was established with offices in Liechtenstein and Dubai. Hera Family Offices' core services are inheritance planning and asset protection with the main focus on Trusts and Foundations.
German & English
SABINE LEMAIRE
Office Manager
Sabine lives with her husband and their children in Liechtenstein, where she was born and raised. She looks back on more than 15 years of professional experience in the financial services industry which she gained in several renowned Trust companies. Sabine is the Office Manager of our Liechtenstein headquarter and leads the divisions Operations & Partner Management as well as Sales & Marketing.


German & English
Florian Wenaweser
Board Member
Florian Wenaweser was born and raised in Liechtenstein, where he still lives with his wife and two children. After his apprenticeship in the fiduciary sector he has completed a variety of further education in the areas of corporate management, taxation and compliance. In addition, Florian has successfully passed the Liechtenstein Fiduciary Examination and as a Member of the Board of Directors he is responsible for the strategic expansion in Liechtenstein.


German & English
DENISE LEMAIRE
COO
After her apprenticeship in a renowned Trust company in Liechtenstein, she gained experience in an international online service company in Switzerland and gained experience in accounting and controlling. When she returned to her home country, she worked for a Service/Trust company. Here she worked in customer accounting and was able to gain extensive experience for Liechtenstein and Swiss mandate accounting. After successfully graduating with a degree in business administration (Dipl. Betriebswirtin HF) in Chur, she moved to a recognized auditing company, where she was able to gain experience in auditing and compliance. Here she took the opportunity to work on a project in a renowned bank in Liechtenstein, among others.
German & English
Philip Züger
CIO
After several years in Switzerland and the USA, Philip moved back to Liechtenstein, where he grew up. He focused his further education on IT / SAP and international management. In his previous position, Philip held a management position in the SAP area at one of the leading telecommunications companies in Switzerland. Philip is a partner, manages the IT department in our company and is responsible for the Marketing & Sales department.
German & English
Antonella Corrado
Client Advisor
Antonella successfully completed her apprenticeship in a renowned Trust company in Liechtenstein. She has been given the opportunity for a fixed employment in the same Trust company after her apprenticeship, where she was responsible for the administration of various corporate mandates. After that Antonella gained experience in a Private Bank in Liechtenstein and is now responsible for our customers as a client advisor.
German, English, Italian & French
Kunal Chokshi
Branding Specialist & Digital Marketing Head
Kunal was born in India where he finished his studies and started his professional career. He later moved to Poland where he currently lives with his family. Kunal has over 22 years of unique experience which includes working in Digital Marketing and branding along with IT. He is very hands on and works on projects related to UI/UX designs along with brand concepts. He is responsible for the design and digital marketing strategy. When not on the job, he loves photography, swimming and reading.
English, Polish, Hindi & Gujarati
Philippe Lemaire
Head Internal Services
Philippe was born in France and moved to Liechtenstein with his family at a young age. He did an apprenticeship as a dental technician and built up his own laboratory in Ruggell. After a long stay in the USA, Philippe decided to move to the furniture industry and take a position as Sales Manager for Switzerland. Philippe is responsible for the administration and the smooth running of the company.
German & French